If you haven't heard, the US government has been shut down for a week. Almost a million people are furloughed or working without the promise of a paycheck, 'non-essential' government agencies are shuttered, and generally pissed off Americans are waiting to see if their gridlocked Congress will let the US government default on its debt. (Spoiler alert: it's not looking good.) 
So it's nice to know in times like these that the US government is interested in the important stuff, like printing money. The new $100 bill arrives Tuesday, according to newmoney.gov, which is a website still in operation. The bill's features will mostly just include a lot of new security functions – watermarks, security threading … stuff of that nature. 
Let's revisit the British bank note redesign spree from earlier this year – £100 notes are rare, but Jane Austen will now grace the £10 note from 2017, replacing Charles Darwin, and Winston Churchill's shiny white dome will be featured on the fiver in 2016, replacing Elizabeth Fry.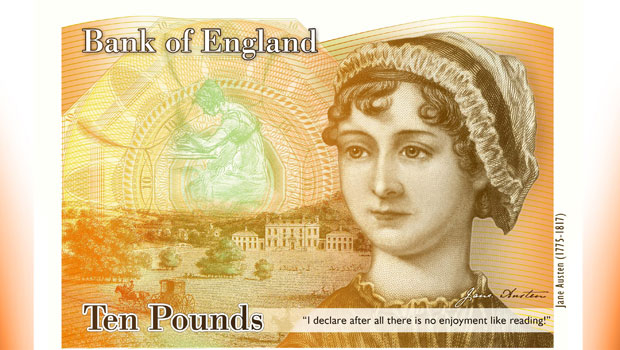 Advantage: Britain. Because, my fellow Americans, this is just really not the time.